The 2022 FIDE World Amateur Championships took off at the 4-star Conference Hotel "Paradise Bay Resort" in Malta. Running from October 20-30, the event brought together 197 players from 51 federations, including 27 title-holders.
FIDE President Arkady Dvorkovich kicked off the championship with the ceremonial first move 1.e4.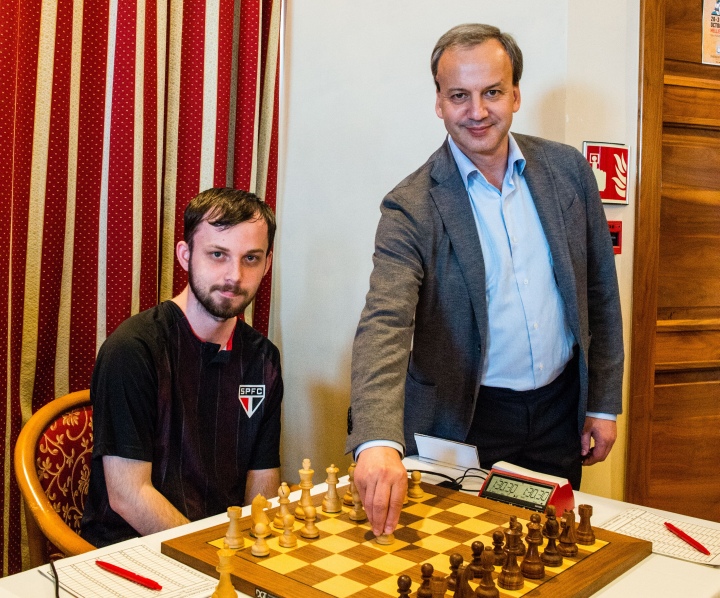 The event is held over four sections: U 2300, U 2000, U 1700 and Women U1700. Women playing in the open sections U 2300 and U 2000 will be eligible to win prizes from both categories. All the competitions are 9-round Swiss tournaments with classical time control.
The final ranking order of the players is determined by the number of points scored. If at the end of the tournament, two or more players are tied for first place or any prize, the tie will be broken in accordance with the following criteria:
1. Results of direct encounters between the tied players (applies only if all tied players have played each other).
2. Buccholz Cut 1
3. Buccholz
4. The greater number of games played with black
5. The greater number of wins
Photo: Andreas Kontokanis