The 30th edition of the FIDE World Senior Championship began in Assisi, Italy. The country is hosting this event for the eighth time. After the tournaments in Arco (2001), Lignano Sabbiadoro (2005), Arvier (2006), Condino (2009), Arco (2010), Acqui Terme (2015 and 2017), Assisi, the capital of Umbria, a small town in the heart of Italy, picked up the baton.
The event, organized by IO/IA Cristina Pernici Rigo from ArcoWorldChess, attracted 345 players from 53 national federations battling for the titles of World Champion in the categories Open 50+, Women 50+, Open 65+, and Women 65+. FIDE council approved a decision of the FIDE EVE commission that female players will play together in the Open section but will get separate women's prizes and also are entitled to the Open prizes. This year the prize fund of the championship hit record-high € 37,000.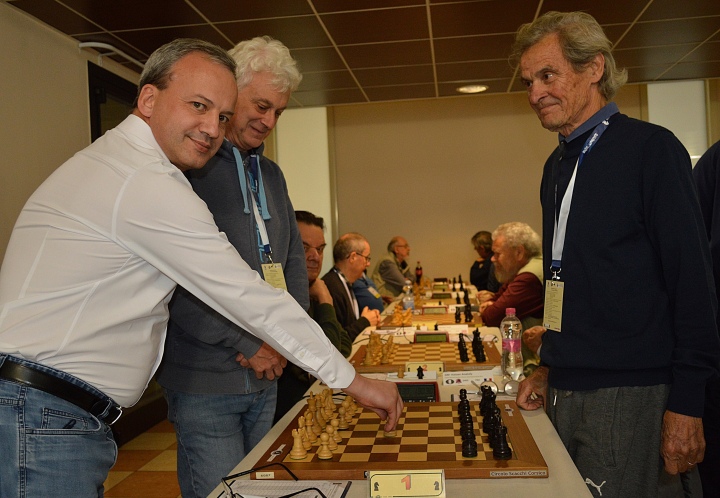 After a technical meeting, a brief opening ceremony attended by FIDE President Arkady Dvorkovich, was held. Arkady Dvorkovich made the first ceremonial move in the game between GM John Nunn (ENG) and FM Sameer Sursock (LBN).
The event brought together several former and current Senior World Champions::
Open tournaments:
Anatoly Vaisser (FRA, 2010, 2013, 2014, 2016)
Zurab Sturua (GEO, 2014)
Vlastimil Jansa (CZE, 2018)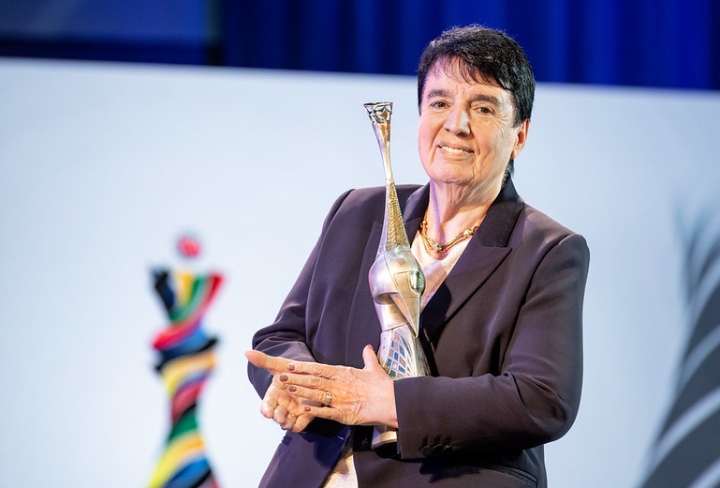 Photo: David Llada 
Women tournaments:
Nona Gaprindashvili, the reigning 65+ women's champion (GEO, 1995, 2009, 2014-16, 2018-19, pictured above)
Galina Strutinskaia (FID, 2011, 2012, 2015)
Tatjana Bogumil (FID, 2016)
Elvira Berend, the defending 50+ women's champion (LUX, 2017-19)
The championship is officiated by the chief arbiter IA Gerhard Bertagnolli (Italy). As many as thirty games will be broadcast daily on the internet.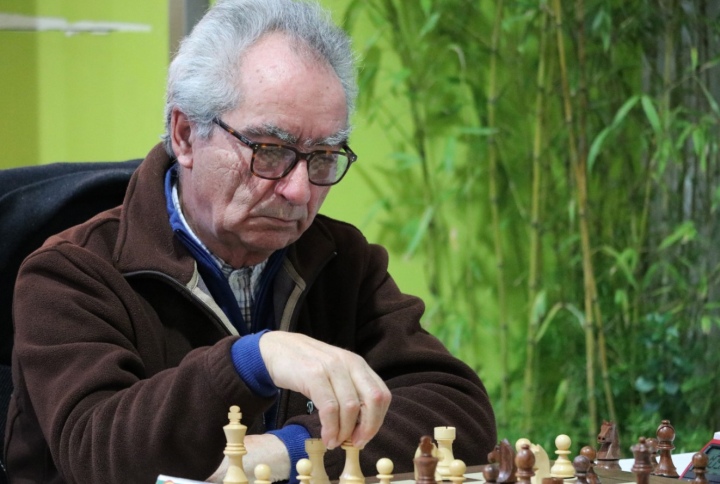 Photo: Federação Portuguesa de Xadrez
The top-seed players are the well-known grandmasters Zurab Sturua (GEO, 2529) in the Open 50+ and John Nunn (ENG, 2580) in the Open 65+. Julio Santos from Portugal (pictured above), who celebrated his 92nd birthday on October 15, 2022, is the oldest participant in the 30th World Senior Championship.
Official Website: scaccomattissimo.com/assisi-2022-en
Complete results: chess-results.com/tnr691291.aspx?lan=1&art=0&flag=30