The 2022 edition of the FIDE World Junior Chess Championship started at the Palmasera Resort in Cala Gonone, Sardinia. Both Open and Girls under 20 Championships are 11-round Swiss tournaments with classical time control.
The open event brought together 120 participants, including 13 GMs, from 55 countries competing for the most prestigious junior title. Topping the initial rankings is GM Andrey Esipenko, who will surely be in the limelight.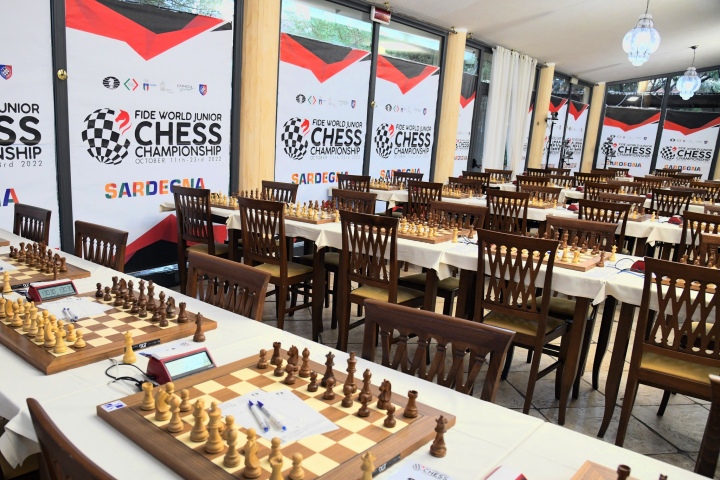 In the women's section, 66 players representing 45 national federations, including four WGMs, are battling for glory, with Bulgaria's IM Nurgyul Salimova leading the starting list.
After the technical meeting in the morning, where the arbiters instructed the heads of delegations and players on the rules and behaviour expected in this major event, the chair of the organizing committee, GM Roberto Mogranzini, welcomed the participants.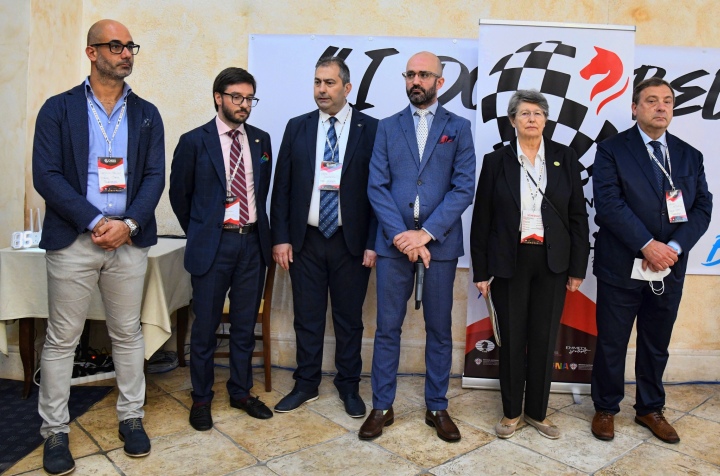 At the beginning of the opening ceremony, FIDE's and Italian National anthems were played, followed by the speeches given by Lorenzo Antonelli, Vice President Italian Chess Federation; Danilo Mallò, President of Regional Committee of Sardinia; Bernardino Luigi Carotti, Alderman of the Municipality of Dorgali and Ozgur Solakoglu, FIDE delegate. 
Lorenzo Antonelli and Ozgur Solakoglu made the first ceremonial moves on board 1 in the open section (GM Andrey Esipenko vs IM Medina Galaviz) and the tournaments took off.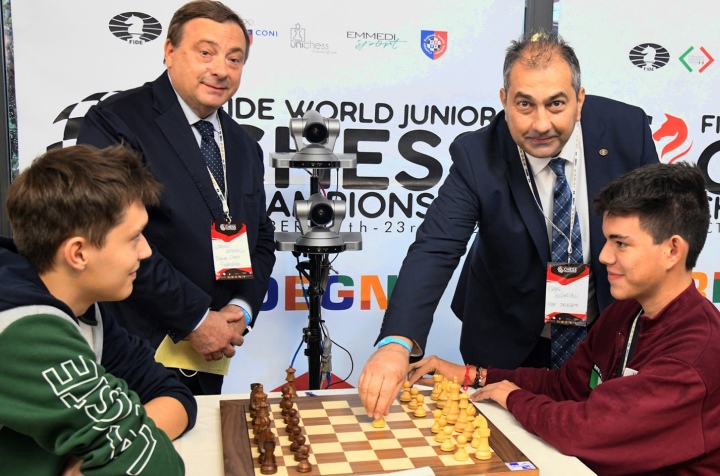 The live broadcast with WGM Keti Tsatsalashvili and GM Eugeny Miroshnichenko commentating on the games is available on FIDE's YouTube channel.
Official website: fideworldjunior2022.com