GM Jules Moussard and IM Almira Sripchenko are new champions of France. The 27-year-old Moussard claimed his first national title, while Skripchenko won the women's event for the seventh time (first time since 2015).
The French Championship, a 16-player knockout tournament held in open and women's sections, took place from 12-21 August 2022 in Albi, France. In case of a tie after two classical games, a 2-game Rapid (15+10) was played, followed by a 2-game Blitz (5+3) and an Armageddon (5 vs 4) if needed.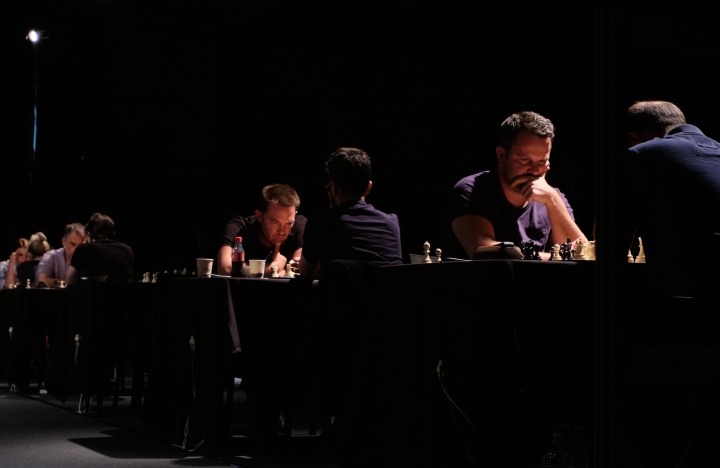 Held for the first time since 2019, but in the absence of the two best French players, Alireza Firouzja and Maxime Vachier-Lagrave, the open section brought together five players who represented France at the Chess Olympics in July in India.
On his way to the final, Moussard consequently defeated Marc'Andria Maurizzi (2-0) and two former national champions, Christian Bauer (2.5-1.5) and Matthieu Cornette (3.5-2.5), while in another half of the draw Etienne Bacrot eliminated Adrien Demuth (1.5-0.5), Tigran Gharamian (2.5-1.5) and Laurent Fressinet (4-3).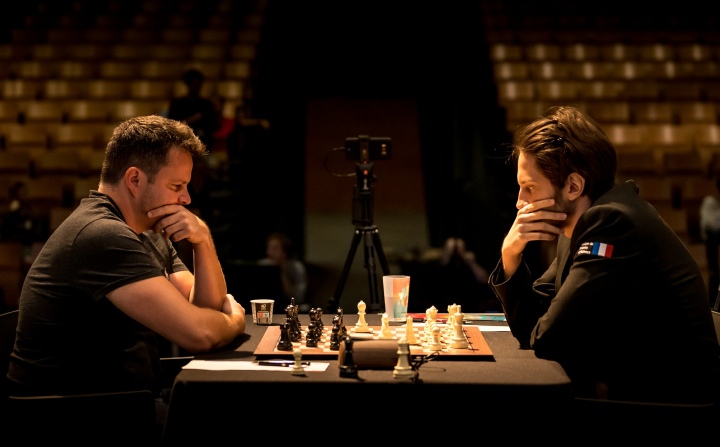 The final match was an exhilarating battle that came down to the wire. After two draws in classical games, Bacrot made a horrible mistake in the first rapid game, lost a piece and resigned soon afterwards. To his credit, Etienne roared back in the second game and levelled the score, sending the final to blitz.
The opponents exchanged blows in blitz, both winning with black, and it boiled down to an Armageddon game. Playing with white and needing a victory, Moussard prevailed in a topsy-turvy encounter and clinched the title.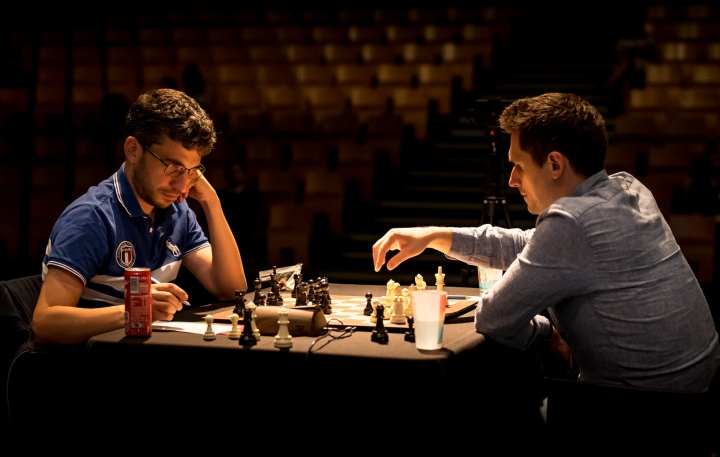 In the match for third place, Laurent Fressinet defeated Matthieu Cornette by a score of 2.5-1.5
In the women's draw, Almira Skripchenko beat Natacha Benmesbah in the final match (2-0) and won her seventh title. Almira became the most successful female French player ahead of Sophie Milliet (six titles).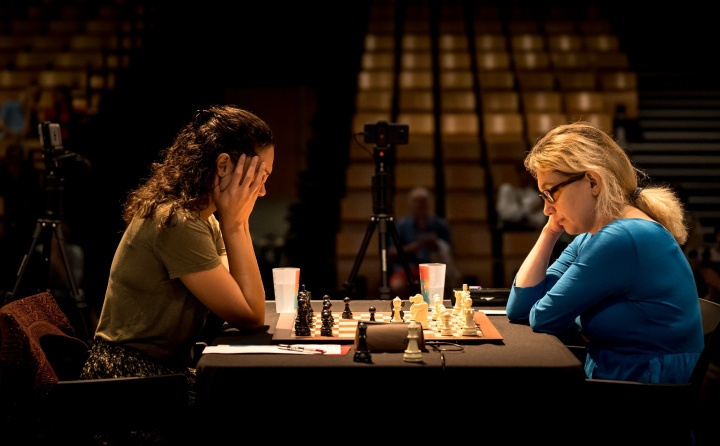 In the match for bronze WIM Andreea Navrotescu bested WFM Sarah Djidjeli (2-0)
Official website: nationaux-albi-2022.ffechecs.org/
Photo: © FFE